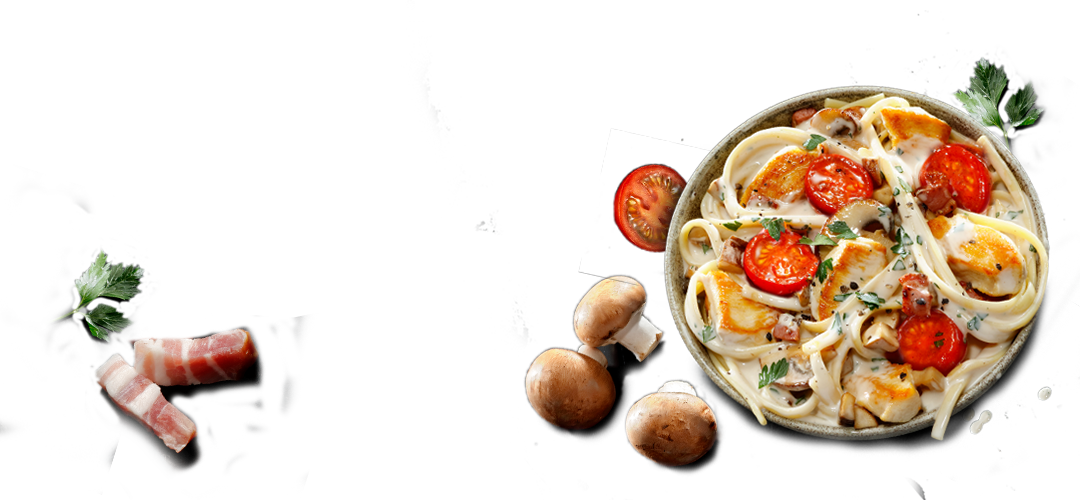 OUR DELICIOUS PASTA DISHES...
... taste like fresh from Italy! Conveniently packaged, our meals are ideal for the lunch break! Within 4 minutes you can conjure up authentic street food at home.
Pasta Lasagne im YOUCOOK Style - Linguine, würzige Bolognese Sauce und eine cremige Béchamelsauce on top machen die Pasta zu einem wahren Geschmackserlebnis.

435g


ARTIKELDATEN
Bella Italia! Our Pasta Toscana Style convinces with tender chicken breast fillet in a particularly creamy tomato-mascarpone sauce.

420g


ARTICLE SPECIFICATION
With the Pasta Caesar Chicken, we combine the taste of the Caesar Salad with a delicious pasta dish. Tender chicken breast fillet in a creamy sauce with Grana Padano and diced bacon and linguine add up to a delicious meal for the microwave.

420 g


ARTICLE SPECIFICATION
The popular classic of Italian cuisine reinterpreted: with the Pasta Bolognese Meatballs, delicious meatballs in spicy Bolognese sauce meet linguine.

420 g


ARTICLE SPECIFICATION
Your favourite dish was not included?
Then simply write us your recipe idea here.